Are you looking to tackle any type of landscaping, construction, or extreme yard project? Are you getting into farming and need some assistance with lifting hay bales or evening the land? If the answer is yes, a backhoe loader might be the tool for you.
If you do not know what a backhoe loader is, it is a common piece of machinery that can be used for material transportation, digging large holes, displacing large yard objects such as rocks and gravel, and more. There are different sizes and types of backhoe loaders to choose from, and making sure you have your project fully planned out will make selecting the right one easier.
You can choose to rent, buy new, or buy a used backhoe loader. If you only have one project, consider renting! You'll be able to get the job done without the hassle of finding a place to store it long term. If buying a backhoe loader is something you are interested in, there are several things to look for.
If you are buying it used, double check the maintenance history to help anticipate whether you will need to do any immediate repairs. Even if it is up to date for check ups, knowing how well the previous owner or owners took care of the machine is a generally good piece of information. If you are a part of a new company deciding whether to invest in one, starting with a used backhoe loader may be the recommended business tactic, as it saves you money on the initial investment while serving the same amount of customers. Ask your supplier to walk you through each part of your backhoe loader and help you understand the functionality.
If the backhoe loader does not seem to do everything you hoped it would, look into one of the numerous attachments available. The attachments range from hammers to break through larger rocks, concrete, or asphalt, a tiger tooth to break through ice in colder areas, log grapples specifically made for grasping and transporting logs, and augers for drilling through dirt and more heterogeneous and rocky soils. There is even a broom attachment to assist in your clean up after bigger projects!
All in all, looking into a backhoe loader for your construction, landscaping, and other larger projects might be a smart decision. From the machine itself to the various attachments, you can be sure that most of your necessary tasks can be taken care of. Visit your local equipment store and see if they have one available!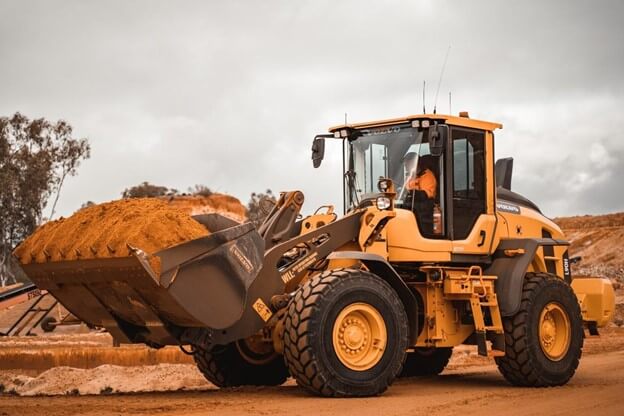 Photo by Zac Edmonds on Unsplash