Leading Commercial & Residential Waterproofing Solution
Mar-flex Waterproofing & Building Products is your complete resource for above and below grade waterproofing.  Our commercial waterproofing products are second to none and our residential waterproofing products deliver a complete waterproofing system that are warranty-backed and contractor-respected.  Whether an architect, a custom home builder or an insulation expert, we are here to ensure the driest environments possible.
Proudly Partnering with: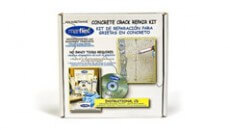 Repair kit includes everything you need to repair approximately 8-10 lineal feet.
Green Solutions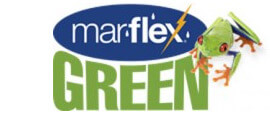 Mar-flex Waterproofing & Building Products is focused on developing new green building products that will double current standards and add to the company's existing 100% recycled products including the ShockWave and Geo-Mat product lines.
Mar-flex is the only manufacturer in the United States to offer 100% recycled foundation drainage board designed for the commercial and residential waterproofing industry.

Commercial Solutions

Residential Solutions