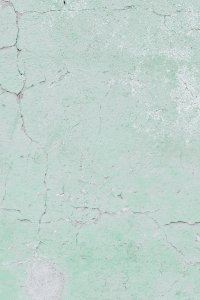 A home is more than just bricks and mortar; it's a sanctuary, a space that offers warmth, security, and comfort. However, over time, as homes settle, foundation walls can develop cracks. It's essential to be proactive when addressing these issues, as a minor fissure can rapidly escalate into a significant problem. Enter Mar-flex Waterproofing & Building Products, a trusted name in basement crack repair solutions.
Why Foundation Cracks Should Never Be Ignored
Cracks, especially in the foundation of a home, aren't merely cosmetic issues. When left untreated, small cracks can evolve into large fractures, compromising the structural integrity of the home. Furthermore, these cracks can also become gateways for water to seep in, leading to a plethora of problems like mold growth, basement flooding, and further erosion of the concrete.
Crack Injection: The Best Method for Repair
While there are several methods available for addressing foundation cracks, crack injection remains the most widely accepted. Here's why:
Cost-Effective: Compared to other methods, crack injection offers a cost-effective solution to homeowners, ensuring they get the best value for their money. When considering basement waterproofing cost, it's essential to factor in long-term benefits and reliability.
Reliability: Mar-flex's crack repair solutions stand out in the market for their dependable nature. Their epoxy-based solutions are crafted to adhere seamlessly to concrete.
Permanent Solution: Unlike some quick fixes, crack injection offers a lasting solution. The epoxy fills and bonds with the concrete, allowing for further expansion and contraction while ensuring that water doesn't erode the concrete further.
Mar-flex: Offering A Range of Solutions
Mar-flex doesn't believe in a one-size-fits-all approach. Recognizing that each home and every crack is unique, Mar-flex provides a plethora of crack repair solutions tailored to fit any job. Whether you're in new home construction or looking to refurbish an old structure, Mar-flex has got you covered.
Furthermore, for those looking for comprehensive solutions, Mar-flex also excels in basement drainage solutions, ensuring that any water seepage or flooding issues are addressed head-on. With products that compete with the likes of Tremco, GMX, Sika, and WRMeadows, Mar-flex carves its niche by offering superior products at competitive pricing.
In Conclusion
In the vast realm of construction, the importance of a solid foundation cannot be overstated. With Mar-flex Waterproofing & Building Products, you're not only ensuring a firm foundation but also safeguarding your home from potential water damage, drainage issues, and more. So, the next time you notice a crack in your basement or need a waterproofing solution, remember that Mar-flex has the perfect, cost-effective, and reliable solution waiting for you.