Waterproofing is hardly a new science. People have been working to waterproof structures as long as we have been living in them. However, the materials available today are much more advanced than those used in the past. Through innovative use of new compounds that preserve the best qualities of rubber and plastic, materials such as Mar-Flex Bentonite waterproofing products do a far better job of keeping water than any product of prior generations – or even this generation.
Mar-Flex specializes in creating water-repellant structures using trusted products like Mar-Flex Bentonite Waterproofing Membrane. Designed to keep water out and prevent dangerous mold growth while still remaining removable, cleanable and repairable, Bentonite products are a permanent waterproofing solution for your next building project.
Together Mar-Flex and Bentonite products create waterproof structures for homes and offices that are ideal even in high water pressure and with high local humidity levels.
Who is Mar-Flex, and why bentonite?
Mar-Flex is a quality building materials company specializing in waterproofing, foundations and concrete repair. The company is well known for its use of trusted Bentonite products, including waterproofing membranes, which are vital to their waterproofing process.
Mar-Flex has been using Bentonite for years to waterproof underground structures like offices, warehouses, basements, and even whole houses.
Specifically Mar-Flex has been manufacturing and distributing Bentonite Pressurized products for over twenty years. Trust in Mar-Flex as your easy solution to waterproofing projects.
In today's world, building codes and investors demand buildings and structures to be made safer and more reliable than ever before.
Does your property suffer from leaks? Are the neighbors always complaining about water damage in your home or business? All too often, poor waterproofing of a structure leads to extensive water damage. But it doesn't have to be this way. You can choose to use Mar-Flex, a trusted industry leader in waterproofing membranes and mortar treatments.
Although waterproofing and building structures are different, the end goal remains the same – creating a structure that is protected from water. This can be done by using bentonite products that create a waterproof membrane, reducing erosion, retaining groundwater and showcasing chemical efficiency.
Mar-Flex, Inc. is a company that is dedicated to providing quality service and products in the construction industry. The company first began operating in 1907 in Denton, Texas as the Denton Natural Gas & Water Company.
Mar-Flex provides environmentally friendly and durable waterproofing for every building site – including waterproof membranes, building wrap, EPDM underlayments, and more.
Mar-Flex is dedicated to helping you solve your problems and improve your operations. That's why we not only encourage you to learn more about our waterproofing products and innovative solutions, but invite you to chat with our technicians to answer any questions you may have.
Bentonite was found in dry lake beds around the world, and thought to form from volcanic ash. It was considered magical because it absorbed water, and its properties are still widely in demand today.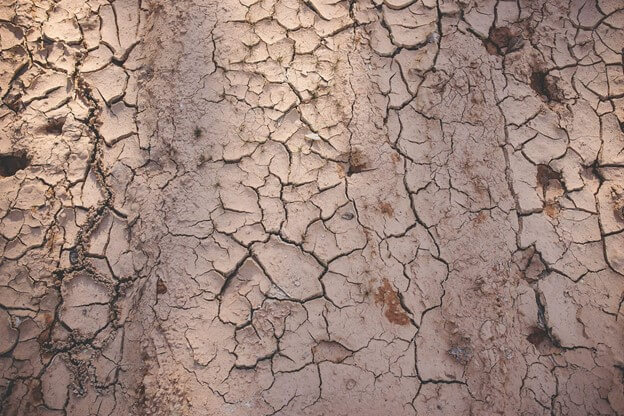 Bentonite can be found on dry lake beds like this one.
Photo by Kasey McCoy on Unsplash