Building a home can be tough. This is especially true in today's market with the rapidly opening and expanding American and world markets.
Home builders are troubled with the increasing cost of borrowing money as interest rates rise. Additionally, with the growing economy comes inflation, and prices are going up on every part of building a home. And finally, they have an unprecedented number of environmental concerns they can consider and address during their project.
This means that it is more important than ever to not skimp and cut corners. Protecting your biggest lifetime purchase is not a cost, it is an investment that will save you time, money, and trouble over the years.
This is why you should build with quality Mar-Flex products.
A full line of waterproofing supplies
Mar-Flex has what you need for your home building project.
Full waterproofing is available with spray-on membranes, dampproof membranes, and a wide array of dimple boards, tiles, GEO-Mats and more. These full waterproofing solutions can offer you improved LEED scores, long-term waterproofing guarantees, and a wide array of cost entry points, from the beginner practical to the high quality comprehensive solution your family deserves.
But in addition to the full waterproofing, Mar-Flex can handle individual project, patch, or repair needs as well.
Our drainage tile can supplement your water management system around existing walls and structures.
Our mastics and concrete sealers can add a layer of confidence to your construction inside and out.
Further, we have a wide range of options for helping to waterproof your basement windows, window wells, and basement entryways.
Crack repair and tools
The solutions don't end there. We also have a range of materials to help your contractor or avid do-it-yourselfer seal cracks in concrete.
Is your waterproofing tool kit a few pieces shy? Get the right tool and industry-recommended safety equipment to do this important work from Mar-Flex.
And ask a sales agent about how our vortex vent can fit into your water management system. After all, part of preventing water from getting into your structure is managing it and sending it where you want it to go.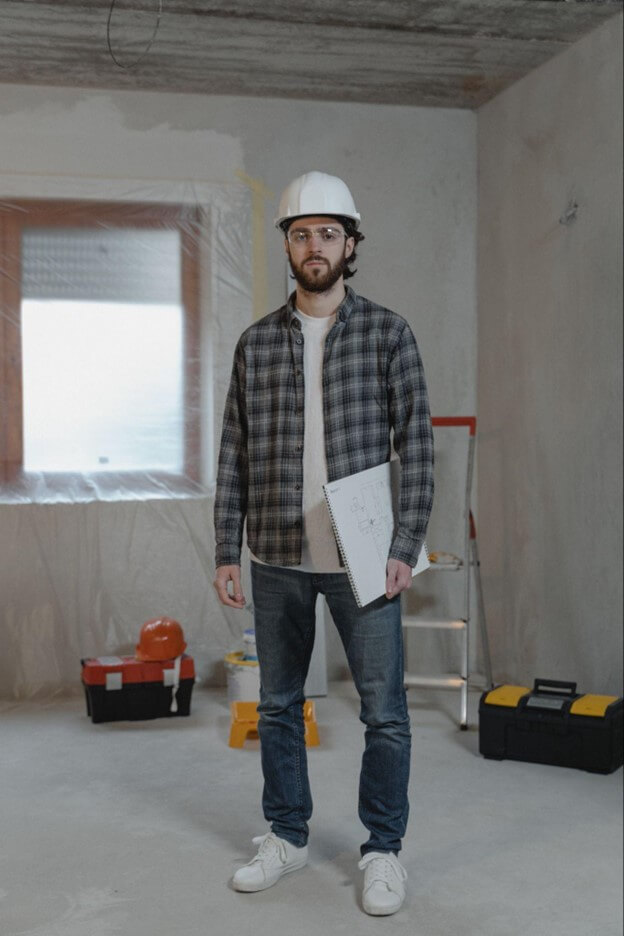 Home builders know to trust Mar-Flex products.
Photo by Tima Miroshnichenko: https://www.pexels.com/photo/man-in-black-and-white-plaid-dress-shirt-holding-white-paper-6474493/