As a contractor, bidding for projects is a critical part of the job. A bidding process that is well-organized and streamlined can help you win more projects, save time, and increase profits. Here are some tips for streamlining your bidding process:
Define your target market: Understanding the type of projects you want to bid on and the clients you want to work with will help you to focus your efforts and prioritize the projects that are most likely to lead to success.
Organize your data: Having all of your relevant information in one place will make the bidding process faster and easier. This includes information about your company, past projects, references, and certifications.
Use technology to your advantage: There are many software programs available that can help you streamline your bidding process. Consider using project management software to manage the bidding process from start to finish.
Establish a bidding team: A bidding team can help you to ensure that all of the necessary information is included in your bids. This team should include people who are familiar with your company's capabilities, processes, and strengths.
Evaluate the project before bidding: Take the time to thoroughly evaluate the project before submitting a bid. This will help you to determine if the project is a good fit for your company, and to identify any potential issues that could impact your ability to successfully complete the project. Measure twice, bid once.
Be accurate and detailed in your bid: Be sure to include all of the necessary information in your bid, including a detailed scope of work, a timeline, a budget, and any other relevant details. This will help to ensure that your bid is complete and accurate, and that you have a clear understanding of what is expected of you.
Review and revise your bid: Before submitting your bid, take the time to review and revise it to ensure that it is as strong as possible. This will help to increase your chances of winning the project. If possible, have someone else review it to catch obvious errors.
Communicate effectively: Good communication is key to a successful bidding process. Be sure to communicate regularly with the client and to respond promptly to any questions or concerns they may have.
Taking these steps to streamline your bidding process will help you to win more projects, save time, and increase profits. You can ensure that your bidding process is well-organized, efficient, and effective. Above all, remember to always be accurate and detailed in your bid, to communicate effectively with the client, and to continually evaluate and improve your bidding process to ensure success.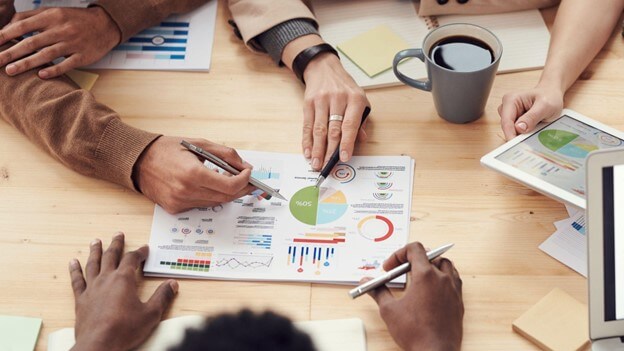 Strategies for bidding. Photo by fauxels.